Apex Racing Academy (ARA) integrates with your existing Virtual Racing School (VRS) subscription allowing you to leverage their best in class telemetry analysis software with your ARA data packs. https://virtualracingschool.com/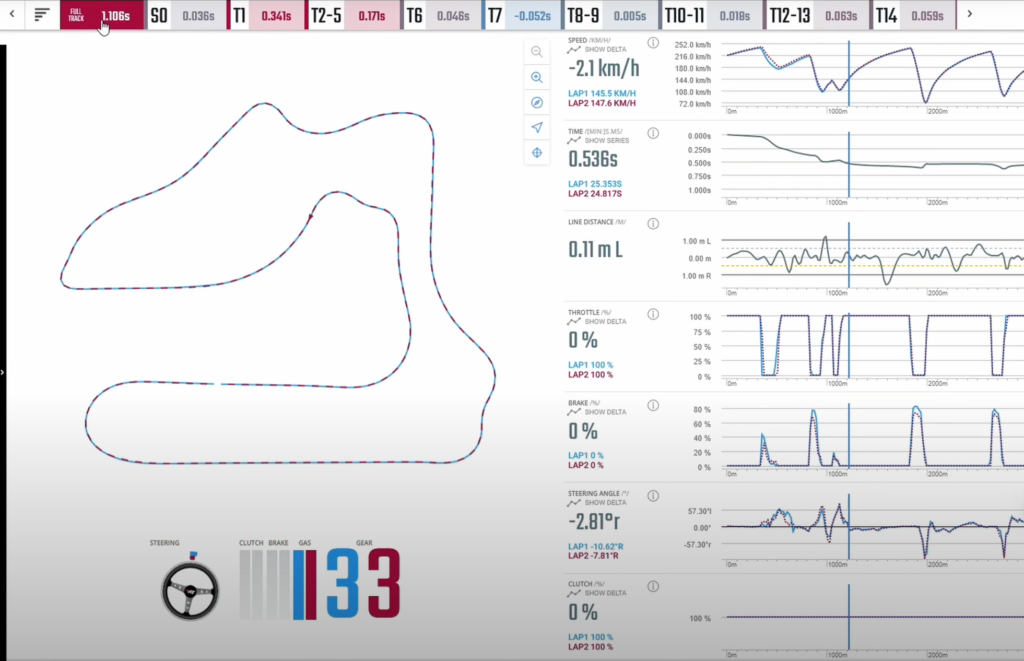 Requirements
In order to access ARA Datapacks within your VRS account you will need:
A Dedicated or Competitive VRS Subscription
A Bronze, Silver or Gold ARA Membership
To connect your ARA and VRS accounts you must provide your VRS ID in the provided field when placing your ARA order. Bronze members have a small additional charge for this feature and it is included for no additional charge for Silver and Gold members.
Once connected, Bronze members will be able to access only their selected car within VRS to view telemetry and download data packs. Silver and Gold members will be able to view all ARA supported cars.
Please note that your VRS subscription status is not constantly monitored by us. If you do not have an active Dedicated or Competitive VRS subscription at the time of placing your ARA order then a connection will not be automatically made in the future if you upgrade your VRS subscription. Please contact us in Discord in this situation and we can manually activate.
VRS Tutorials
Follow this video for more information on how to access ARA data packs through the VRS interface:
---
View VRS's Software Walkthrough playlist for more information on using their services or contact VRS directly for technical support with their services: