Oh come on……we had to.
The final round of the VCO ProSIM series took place on Tuesday, and Taylor was drafted by the Apex Racing Team to partner Jamie Fluke in the Dallara P217. As the teams for the ProSim championship required a real world pro driver to be paired with an 'Esports racer' Taylor came along at the right time with his Karting and F4 experience (check his bio out) it was a natural fit for this series. So not even having the chance to race in Academy colours, he was dumped into the blue of the ART cars and given his first experience of top level racing. No pressure then.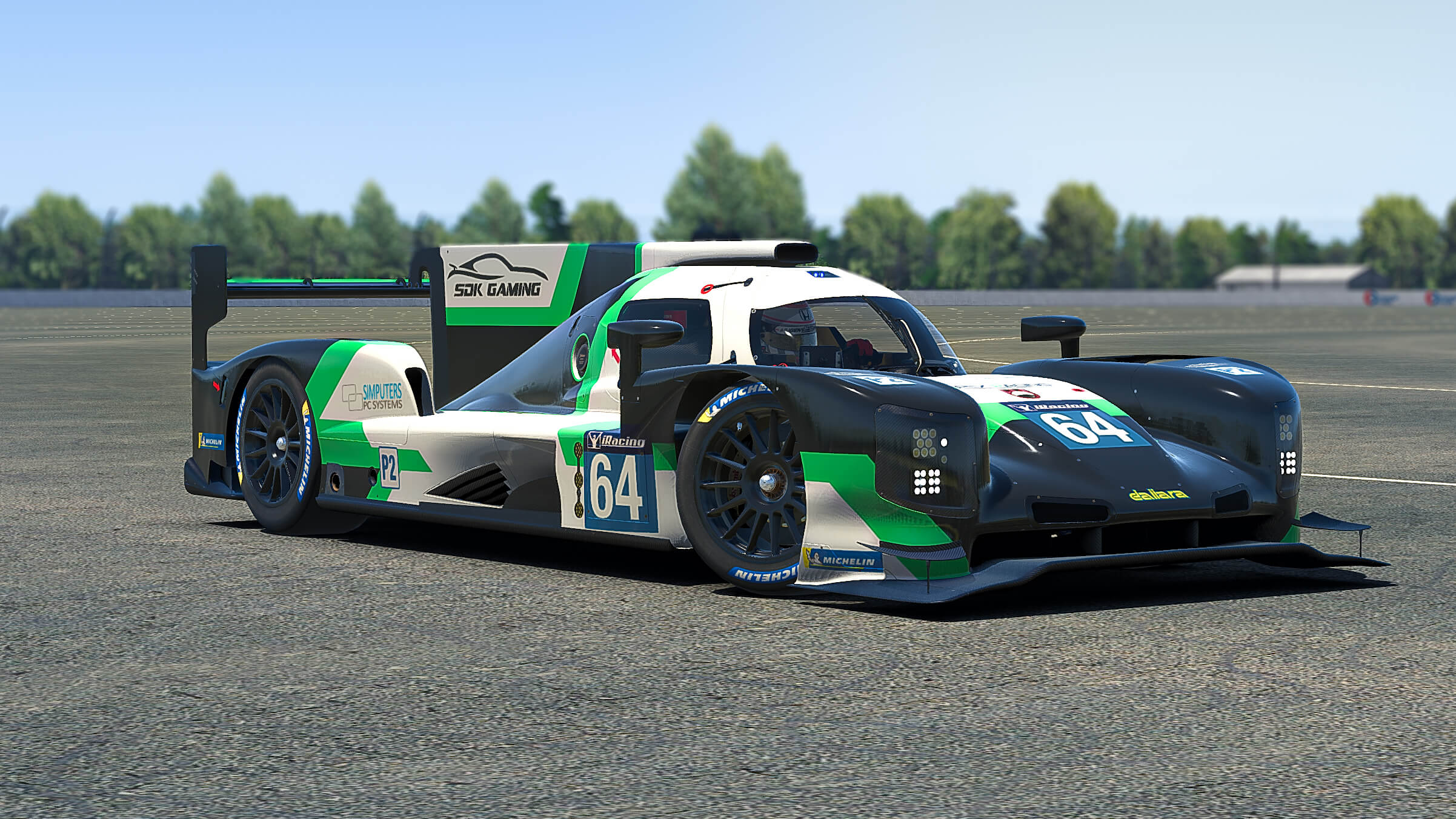 Training with the team all week, as is the Academy ethos and goal, it was clear this wasn't going to phase him. Lap times were coming down, consistency was there, and with mentoring from the Academy Coaches/Team drivers, confidence was growing.
he Twitter vote for track went live, with choices between Interlagos and Sebring (With Maxime Brient being an LMP2 alien around Sebring it was the natural choice for the team and some last minute coaching should it fall that way). And then Max Verstappen decided he's quite like a run out for his Redline team, I mean he hasn't got much else on so why not 😉
A quick post asking his fans to vote Sebring, and the poll was effectively over. Good….just what we wanted.
Taylor and Jamie were to run in Heat 2, a 20 min race with a driver swap, and after seeing both other ART cars have a rough time in Heat 1 and not making the cut for the bonus race, Taylor's first outing for Apex was clearly not going to be an easy ride. Redline, Coanda, R8G, BSCompetition…all the big guns were there. Oh, and Max was running in Heat 2 as well……..
Up steps Jamie Fluke for qualifying (this week the Sim racers were to Q for the heats), an unfamiliar car, an incredibly bumpy track, a new Academy team co-pilot and his fellow Team members already out, it was only ever going to end up one way.
Pole position.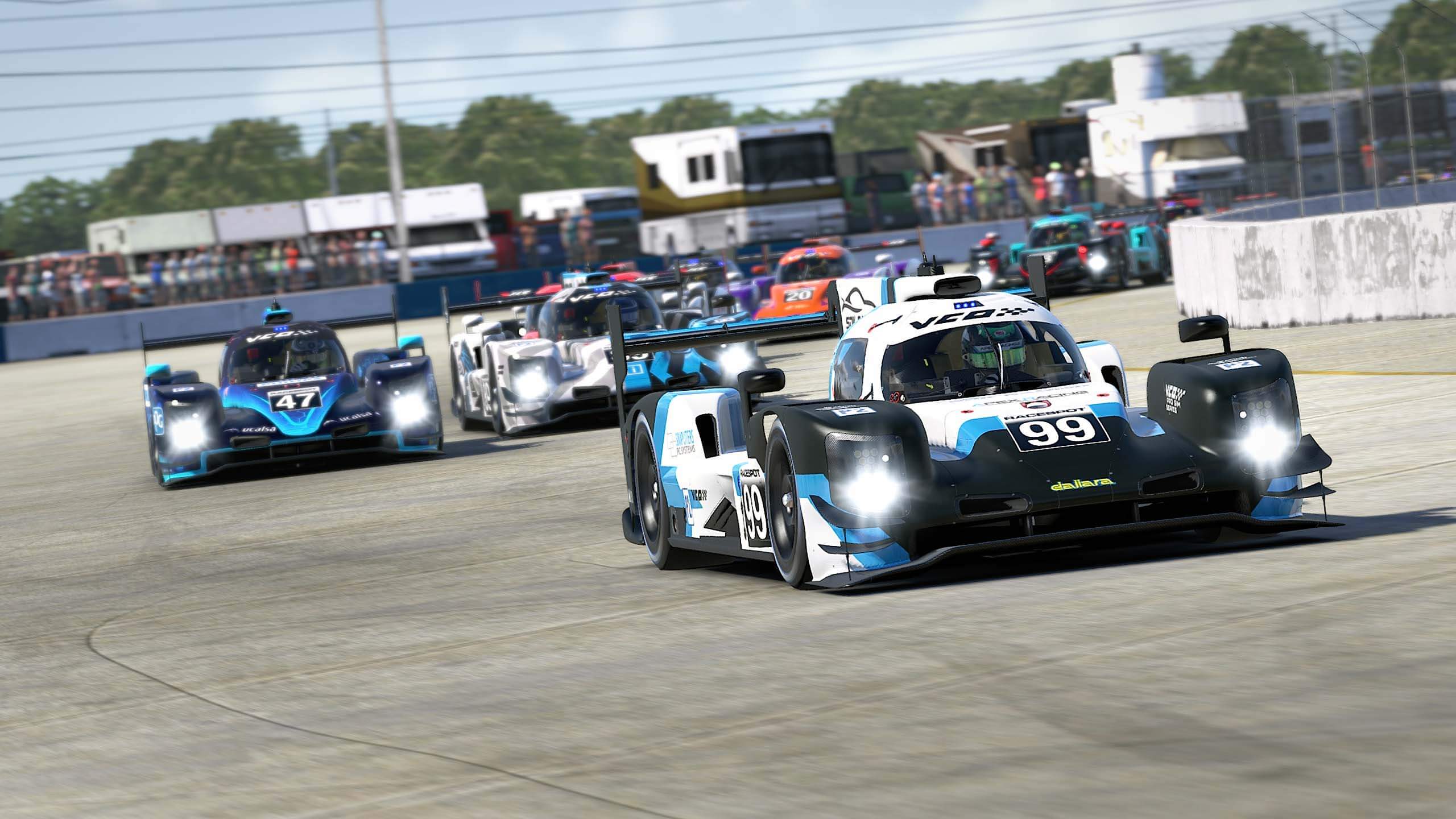 Jamie seemed to catch everyone napping as the pace car peeled off, and he dropped the hammer down the start/finish straight, 3 car lengths clear by the first corner is spectacular by anyone's standards. Unflappable, Jamie brought the car in for their driver change with 7 minutes remaining of the race. You're up Taylor. Let's see if you have what it takes at this level.
That's a yes then. A 2.5 seconds lead handed over by Jamie was nice, but it would only take one mistake and the chasing pack would swallow him up on his first official outing. But he didn't make one, and the powerhouse teams, and Max Verstappen, had to give this one up. Taylor brought home the Dallara in 1st. And the smile on the broadcast told you everything you needed to know.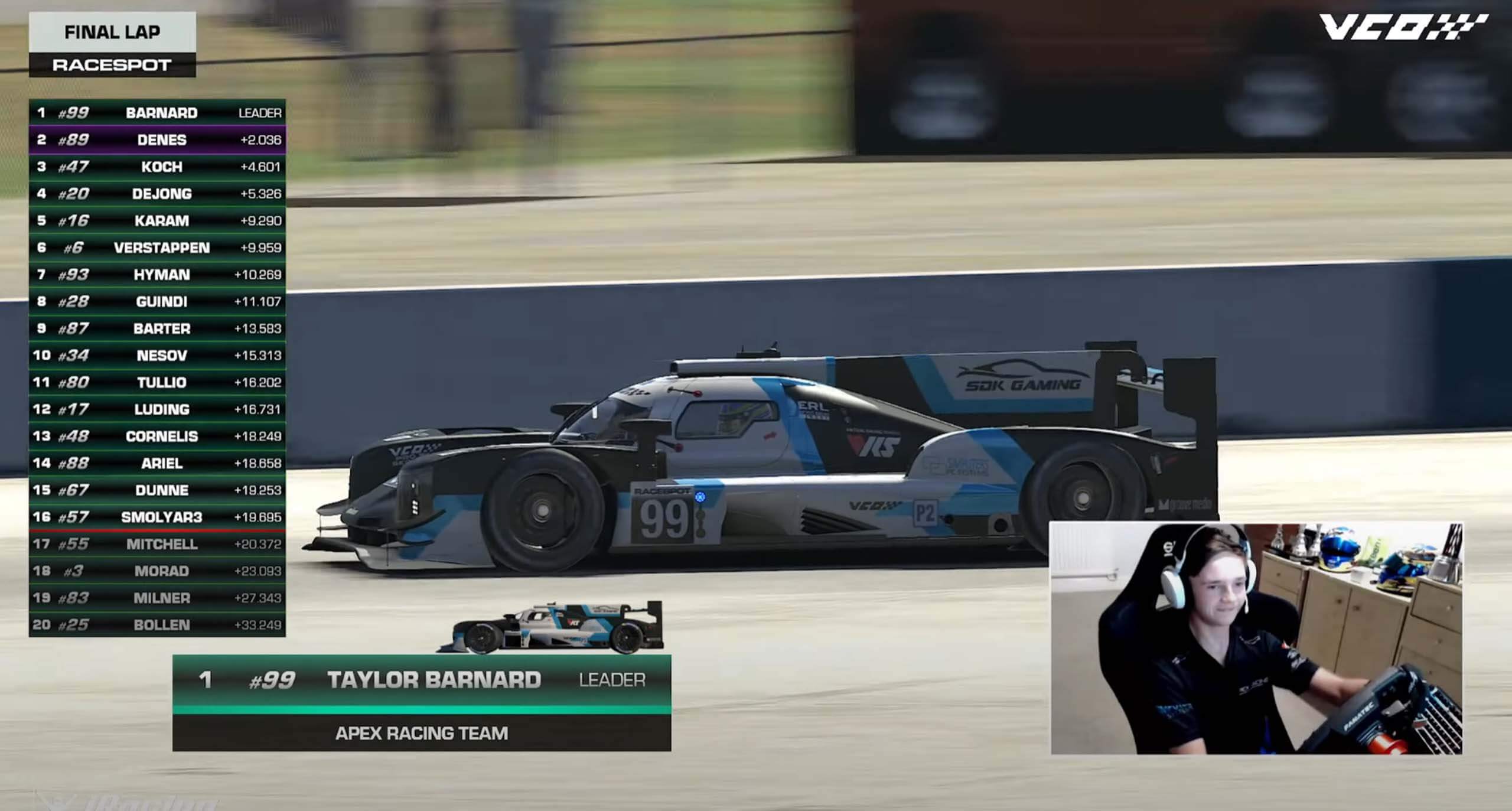 What a fantastic drive Taylor. A real credit to the Academy team, and a massive thanks from Apex Racing Team (the blue ones) for stepping in and helping out on this one. Proof if ever you needed it, the Academy racing team means business.