Owen Caryl Joins The Academy Roster
We're excited to announce a new academy team signing in the form of Owen Caryl. You may already know him on Twitch as 'DriveDead12', but we got to learn a little more about Owen as we posed him a few questions when he came to visit us here at the Apex Racing Sim Centre.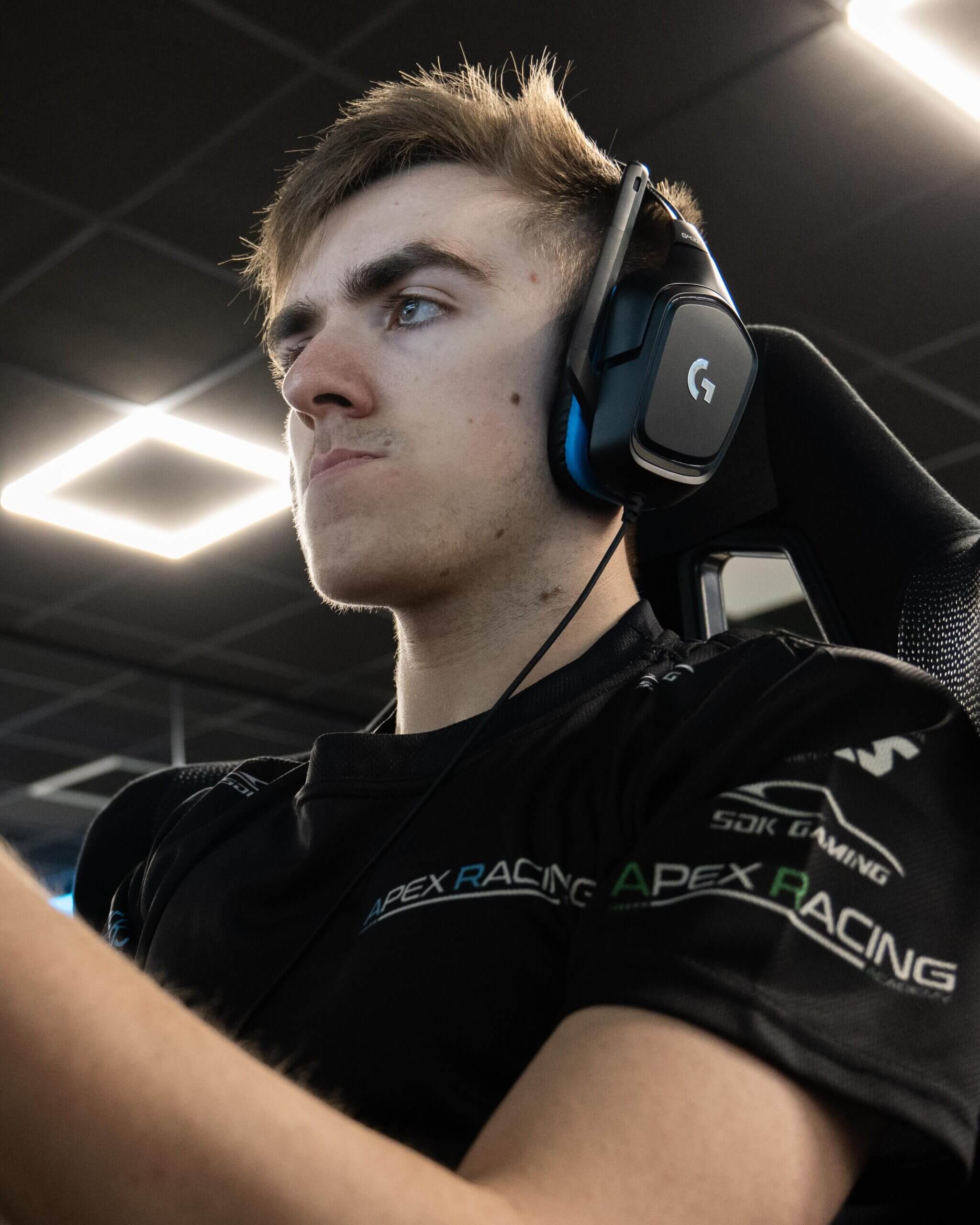 So, what were your first impressions of the Apex Racing Sim Centre?
It's incredible. It's a great place for the community to come together and enjoy simracing.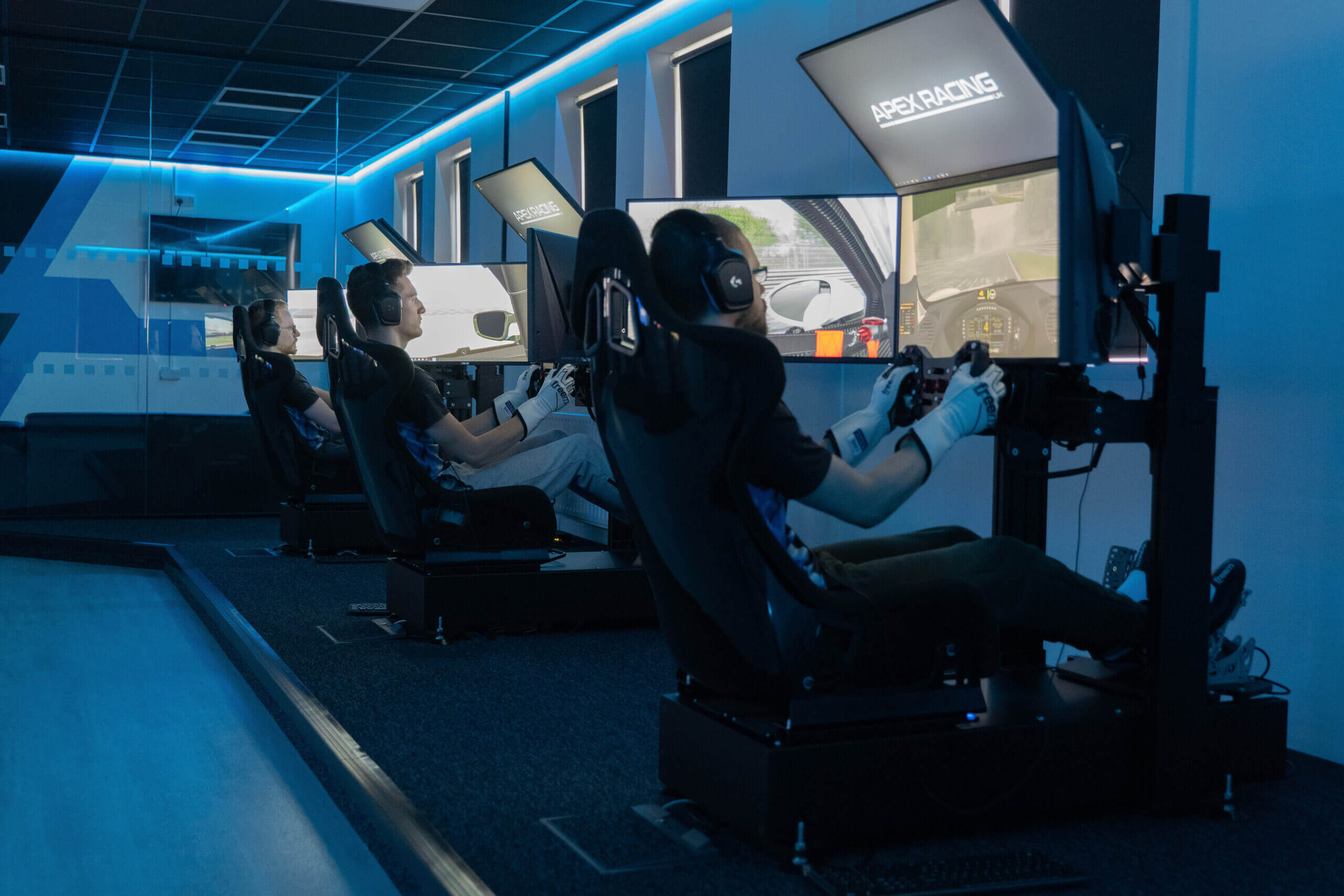 What made you start sim racing?
I had my first dose of sim racing when I saw it on Twitch. I had already been playing Forza and Formula 1games, but after watching some sim racing streams, I knew I wanted to take the next step and dive into the more competitive side of my hobby. 
What do you enjoy most about sim racing?
I enjoy the community aspect the most. Being part of a group with like-minded people that all share a common interest, it's great. 
Have you raced with or against any existing members of Apex Racing?

Lots of them, mostly Michael Janney. I've raced with and against him across many cars and series, and he's become one of my closest sim racing friends over the years.
What are you looking forward to most having officially joined the team?

Being able to work alongside the team's top drivers. They've won lots of events recently and I'd love to some day be up there doing exactly the same. 
What is your earliest sim racing memory?

Watching Lando Norris participating in the Spa 24H in 2019. 
What is your first motorsport memory?
Watching Formula 1 with my family. 
Do you have any real-world racing experience?
No, but I'd love to at some point. 
What's your sim racing history?
When I first started sim racing, I created and ran my own team, Drive Dead Racing. After that I decided to delve deeper into the professional world, and here we are.
Proudest achievement in sim racing?
My first special event win at the Sebring 12 Hour where I shared the car with Michael Janney. 
Do you play any other racing games?
Pretty much just the F1 Codemaster games.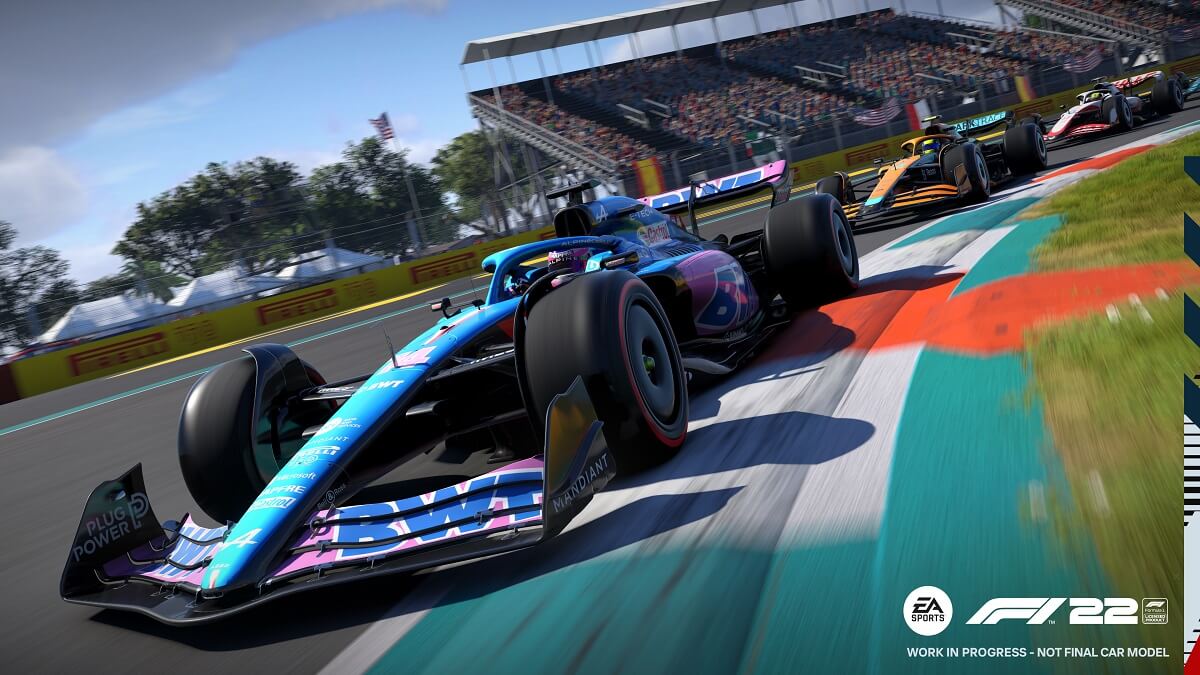 Do you have a specialist car/class type?
My go to car is the LMP2, so I'd say prototypes. 
Tell us about your sim rig, what setup are you running?
I'm currently using a Next Level Racing Elite Series Rig, Fanatec equipment and 32 inch curved monitors. 
Do you have any upgrades planned?
I'd love to upgrade to a Direct Drive Wheelbase at some point in the future. 
What do your family & friends think of sim racing?
They are very supportive and just as invested in it as I am. My brother does sim racing as well. 
What is your favourite car/track combination?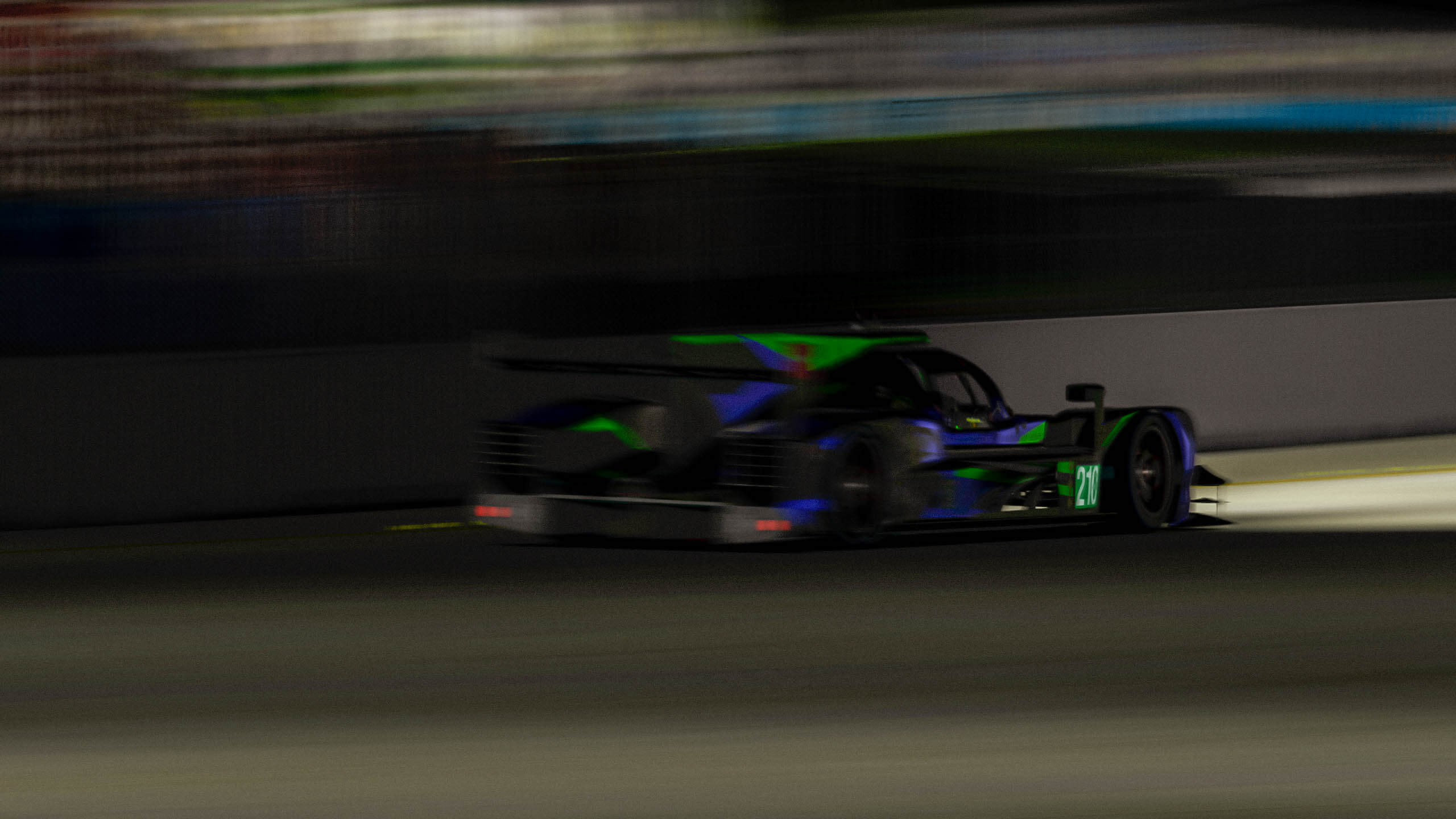 What is one track that should be on iRacing?
The Sakhir Circuit in Bahrain. 
What car would you add to iRacing?
I'd love to see one of the new hypercars. 
Do you play any games outside of sim racing?
Yes, I play Battlefield and PUBG. 
Favourite real world driver?
And to finish off, tell us what your Dream Road Car would be?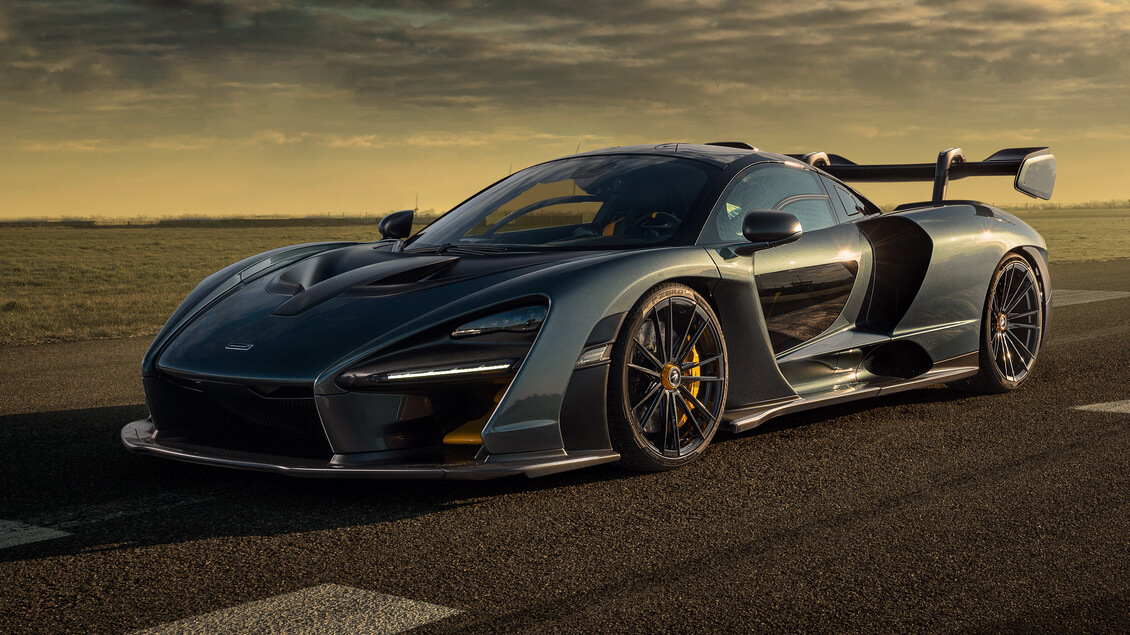 Follow Owen on his social channels