Stanley Deslandes Joins The Academy Roster
We're excited to announce a new signing for the academy team in the form of Stanley Deslandes. Get to know more about who he is and what he's about.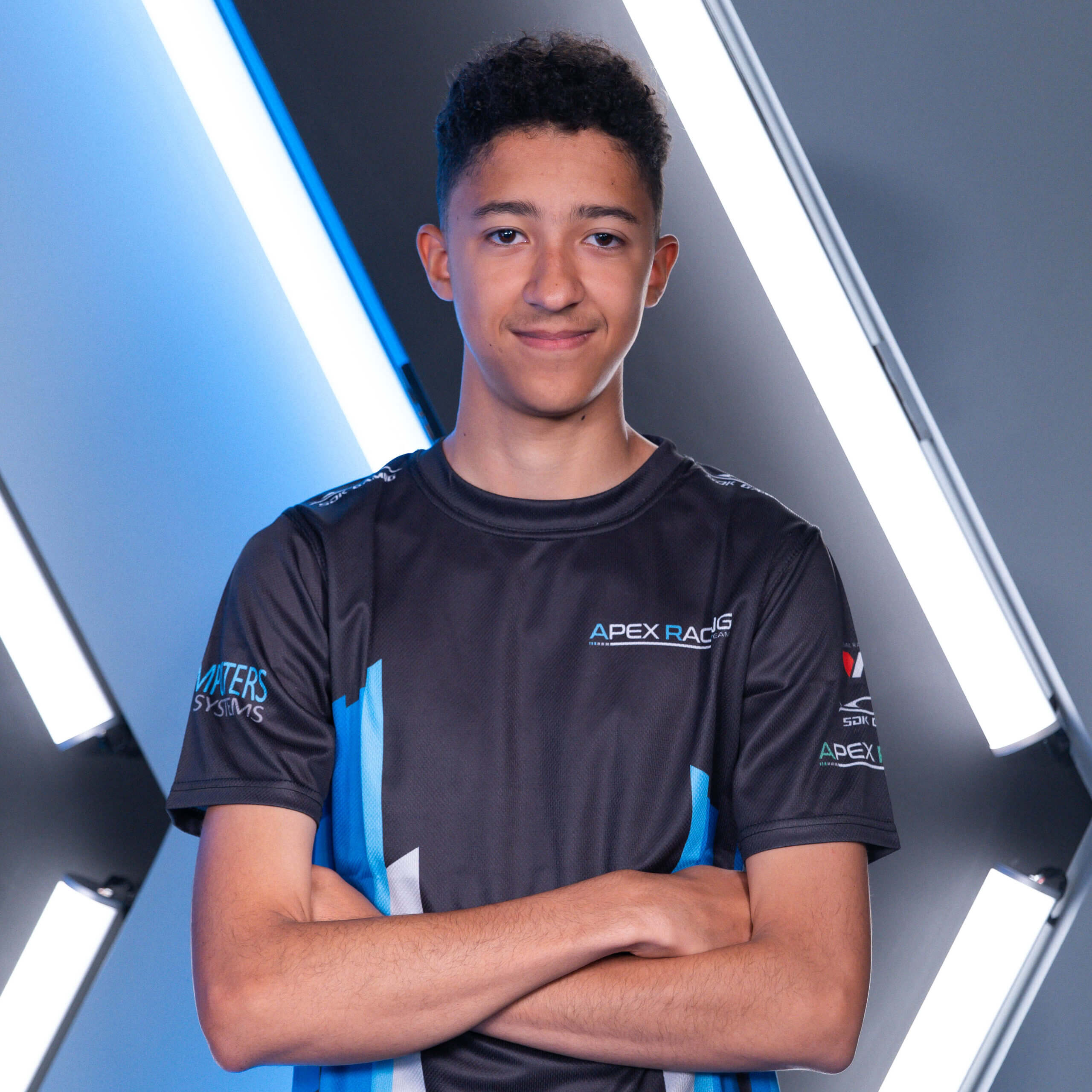 Stanley, welcome to the Academy team, tell us a bit about yourself.
I'm 16, from Milton Keynes, and I'm French/English.
Do you know or have raced with/against any of the other team members already?
I'm good mates with Mathias Jensen, Mads Johansen and Elvis rankin who pushed me to get into the team! I've carried Kevin Ellis Jr a few times on rocket league as well!
What are you looking forward to most having officially joined the team?

I'm excited to learn from all the top drivers which will help improve my pace and consistency. Working in a very professional environment and going to the sim centre for special events, driving beside your teammates in person is something I've always wanted to do.
Do you have any real-world racing experience?
No, but as a kid I always wanted to start karting but money was the obstacle there.
What was your first racing game?
F1 2019 on controller with the Xbox.
What is your first motorsport memory?
Sebastian Vettel winning the world championship in 2013 was when I first started to watch F1 with my dad.
How and when did you get started in Sim Racing?
I started sim racing when I realised how expensive real life karting and racing really was. I saved up for 2 years to get myself a proper rig and went straight into iRacing, since then I've just been learning and improving as much as possible.
What is your Sim racing History?
I started my own team at first called Alpha Esports which I wanted to make into a top level team, as I started to improve myself I let it go and then joined Puresims Esports whereI learnt a lot and gained strong experience. 
Proudest achievement in racing?
P6 in the Nurburgring 24h top split was definitely the best result of this year so far.
Do you race any other Sims?
I don't currently race in any other sims but I'd love to race in virtual Le Mans on RF2 in the LMP2 one day, it's one of the biggest events in simracing with a very high level  of competition. 
What are your goals for Sim-racing?
I'd like to win a special event, and hopefully move up to Apex Racing Team within the next year.
Do you specialize in a car/class type?
I mainly drive the LMP2 but will happily drive GT3 for events like Spa 24 and Nürburgring 24h, I'd like to learn the Porsche cup a bit more also with some of the PESC guys in the team.
Tell us about your Sim Rig, what setup are you running?
I currently have a VRS DD with Cube Controls F-Pro rim, BJ sim racing pedals and a SRC-FX rig. I'm looking to upgrade my pedals and get some VRS pedals, as well as adding a 4th monitor to my current triple monitor setup.
What is your favourite car/track combination?
LMP2 at Le Mans is definitely my favourite car/track combo to race and hotlap.
What is one track that should be on iRacing?
Paul Ricard is a track i'd like to see come to the sim.
What car would you add to iRacing?
Oreca LMP2 and McLaren 720s GT3  are the two cars I'd like to see on iRacing.
Do you play any games outside of Sim-racing?
I like chilling from the racing sometimes and going into Rocket League which I'm currently champ 1 rank so decent at that. I also enjoy playing competitively with friends in games like Valorant and CSGO. 
Football mosty, l play 4 times a week for a division 1 team.
What do your family & friends think of Sim-Racing?
My family are very supportive of it and watch most of my races, my friends just see it as a fun car game which I race competitively on.
Favourite real world driver?
And to finish off, tell us what your Dream Road Car would be?
Follow Stanley on his social channels