David Sampson Joins The Academy Team
We're excited to announce a new driver and content creator for the academy team in the form of David Sampson. Although you may already know him from Twitch and YouTube as 'Sampsoid', we got to learn a little more about David as we asked him a few questions when he came to visit the Apex Racing Sim Centre.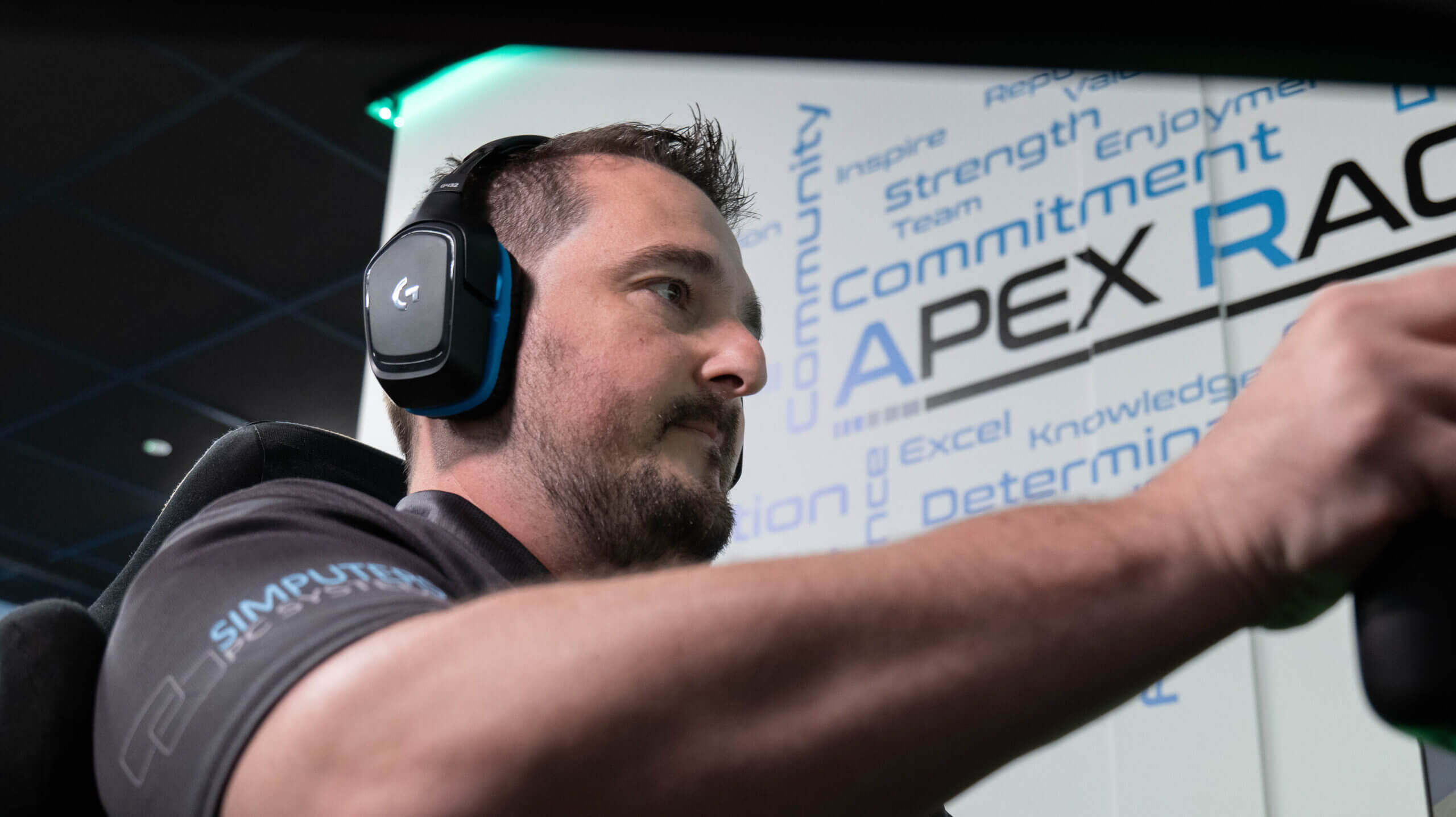 David, welcome to the Academy team, tell us a bit about yourself?
I'm 39 from West Kingsdown, right by Brands Hatch Race Circuit. I recently moved back to the UK after living in the USA for 11 years. 
Do you know or have raced with or against any of the other team members already?
Yes, I know a few of the members from the Twitch community. I've raced against the ART & ARA drivers several times in top split events and have met a lot of them in real life.
What are you looking forward to most having officially joined the team?

I'm looking forward to learning and developing my race craft, surrounded by great drivers in a professional team setting with experience and success. 
Do you have any real-world racing experience?
I've done karting several times, but only for fun!
What was your first racing game?
My first racing game was Ayrton Senna's Super Monaco GP II way back in 1992. 
What is your first motorsport memory?
My first memory is the 1990 Formula 1 season. Ayrton Senna won the championship that year and Michael Schumacher joined the year after. 
How and when did you get started in Sim Racing?
I've always been into racing games but only started to take sim racing seriously when I bought a wheel and pedal set that clamped to my desk in October 2018. I made a video of my race to send to my dad back in the UK, uploaded it to YouTube and it spiraled from there!
What is your Sim Racing history?
I have had my own team, Sampsoid Racing, since the start of my sim racing journey. I joined forces with Tony Kanaan to make Sampsoid Kanaan Esports, I have driven for a few other teams in iRacing special events, including Full Time Esports by TK. 
Proudest achievement in racing?
My proudest achievement was racing in a team with Tony Kanaan and Rubens Barrichello, and working with Fernando Alonso on our sister teams. 
Do you race any other Sims?
Before iRacing, I spent a long time on rFactor 2 and Assetto Corsa which I really enjoyed. Lately I've been racing ACC in my spare time, I think there's been a resurgence in popularity due to organised online platforms like LFM. However, I always find myself defaulting back to iRacing!
What are your goals in Sim Racing?
Over the next year I'd like to expand my knowledge of setups, understand tyre management better and focus on sacrificing some of my consistency for raw lap pace!
Do you specialize in a car or class type?
I tend to change car classes quite a bit between GT3, LMP2 and Porsche Cup. I much prefer the GT3 racing though. 
Tell us about your Sim Rig, what setup are you running?
As a content creator I am fortunate enough to have access to quite a lot of sim equipment, but my go-to is a Pro Simrig PSR1, Simucube 2 Pro wheel base, GSI FPE rim, Heusinkveld Ultimate+ pedals, triple 32″ monitors, Sparco Evo QRT and a RTX 3090 GPU. 
What is your favourite car/track combination?
The Porsche GT3 R at Road Atlanta.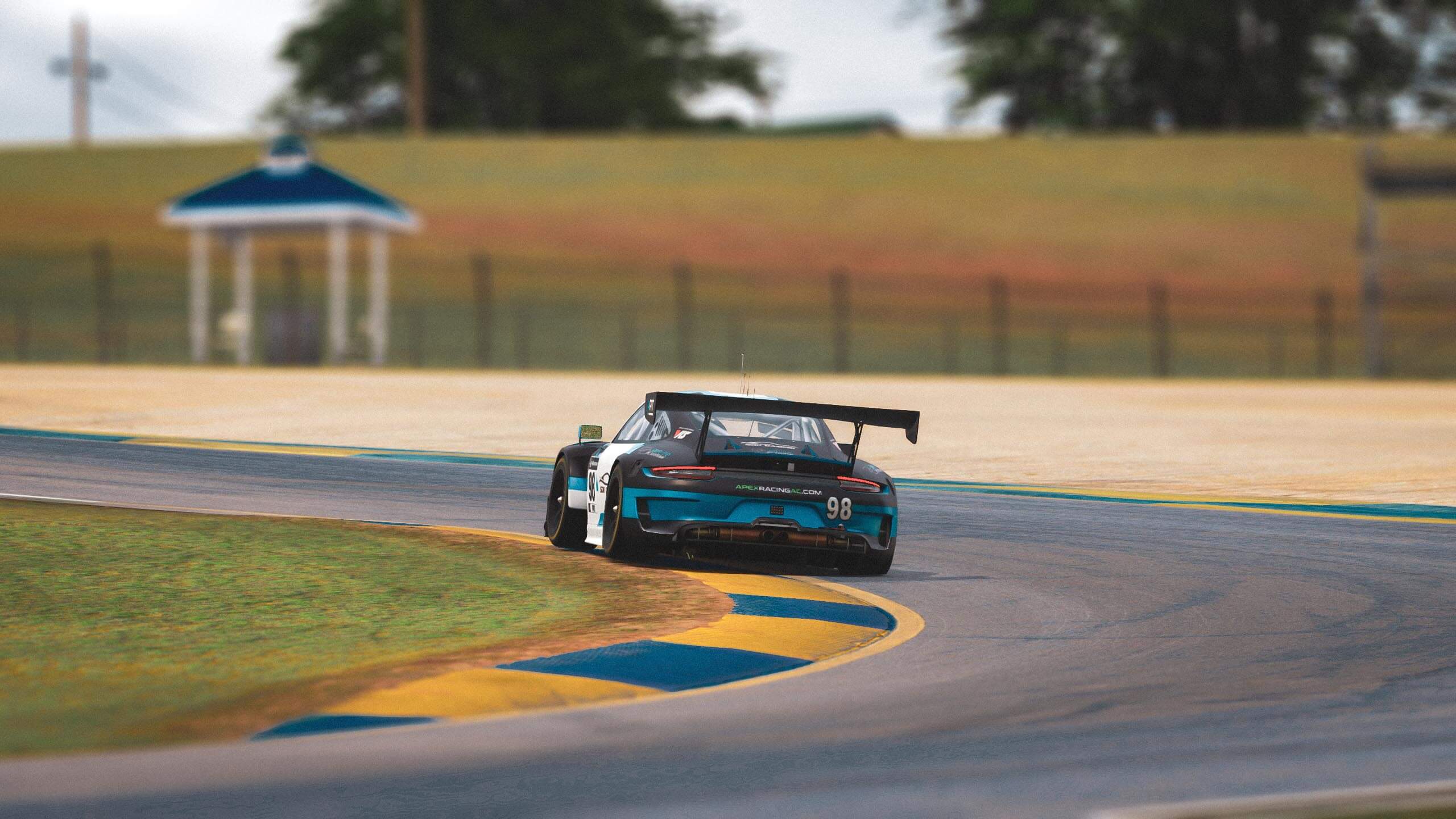 What is one track that should be on iRacing?
Singapore, it's a stunning track at night.
What car would you add to iRacing?
I'd love to see the Aston Martin Vantage AMR GT3. 
Do you play any games outside of Sim Racing?
As I sim race full time, I don't get much time to play other games but I enjoy the Elder Scrolls titles like Oblivion and Skyrim, but lately I have been squeezing in time for PUBG. 
My favourite hobby is watching racing! I go to as many real races as possible. Recently I have been to Petit Le Mans, Sebring 12 hrs, Daytona 24 hrs, the Indy 500 and a few SRX races.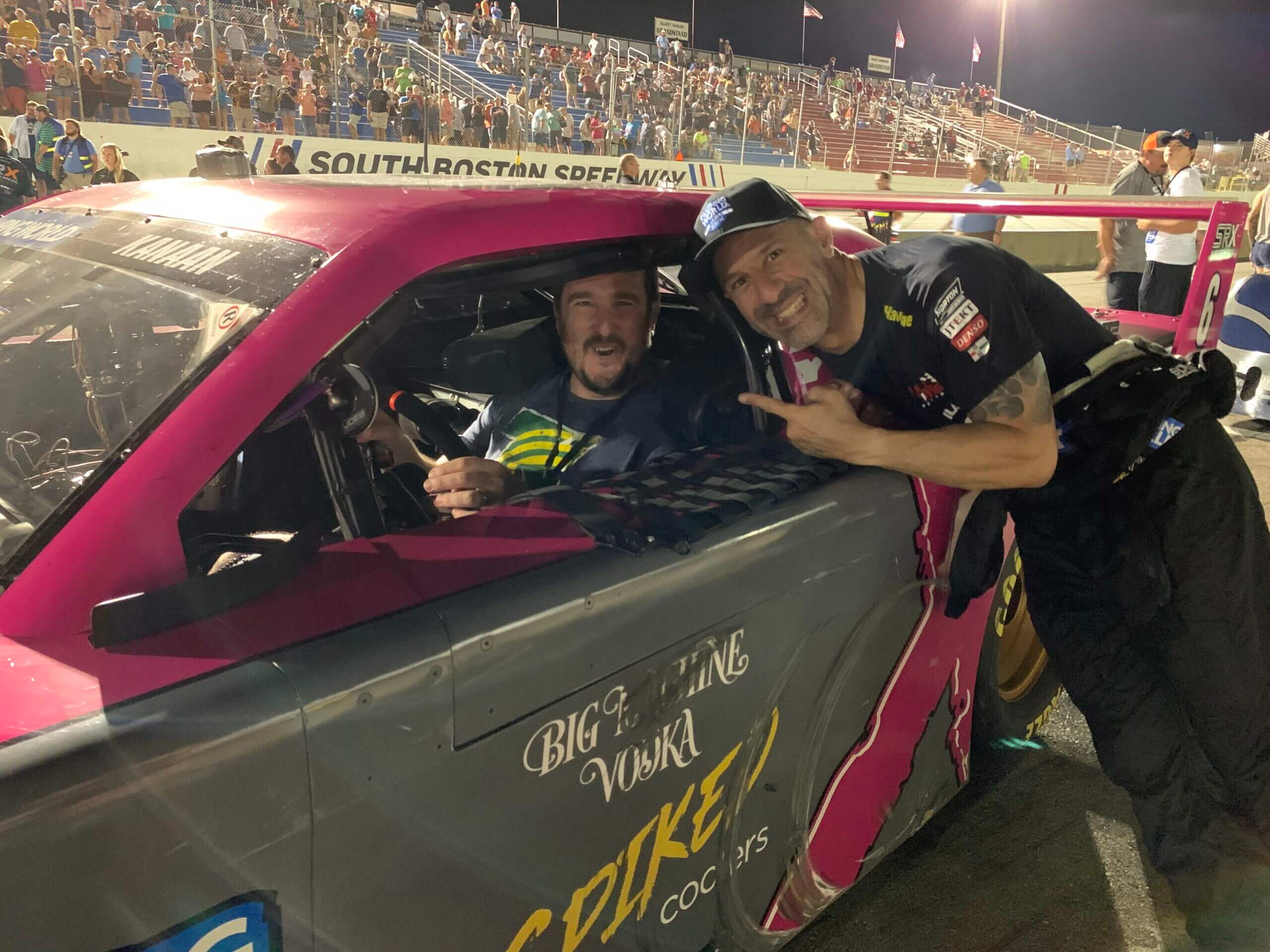 What do your family & friends think of Sim Racing?
My dad and I have always been race fans, so he loves it! He uses my sim rig as much as possible when I'm not. 
Do you have any superstitions when racing?
I always make sure my coffee cup holder has a fresh coffee. 
Favourite real world driver?
Ayrton Senna. He started my love of racing and he died on my birthday. I always admired his passion for racing. 
And to finish off, tell us what your dream road car would be?